All the the information you've ever wanted, and then some - it's all here in SimpleTire's handy learn section.
Tires may be made mostly of rubber but you might be surprised to learn just how much science and technology goes into making them. The tires we drive on today are strikingly different from what our parents used and almost nothing like the tires our grandparents drove on.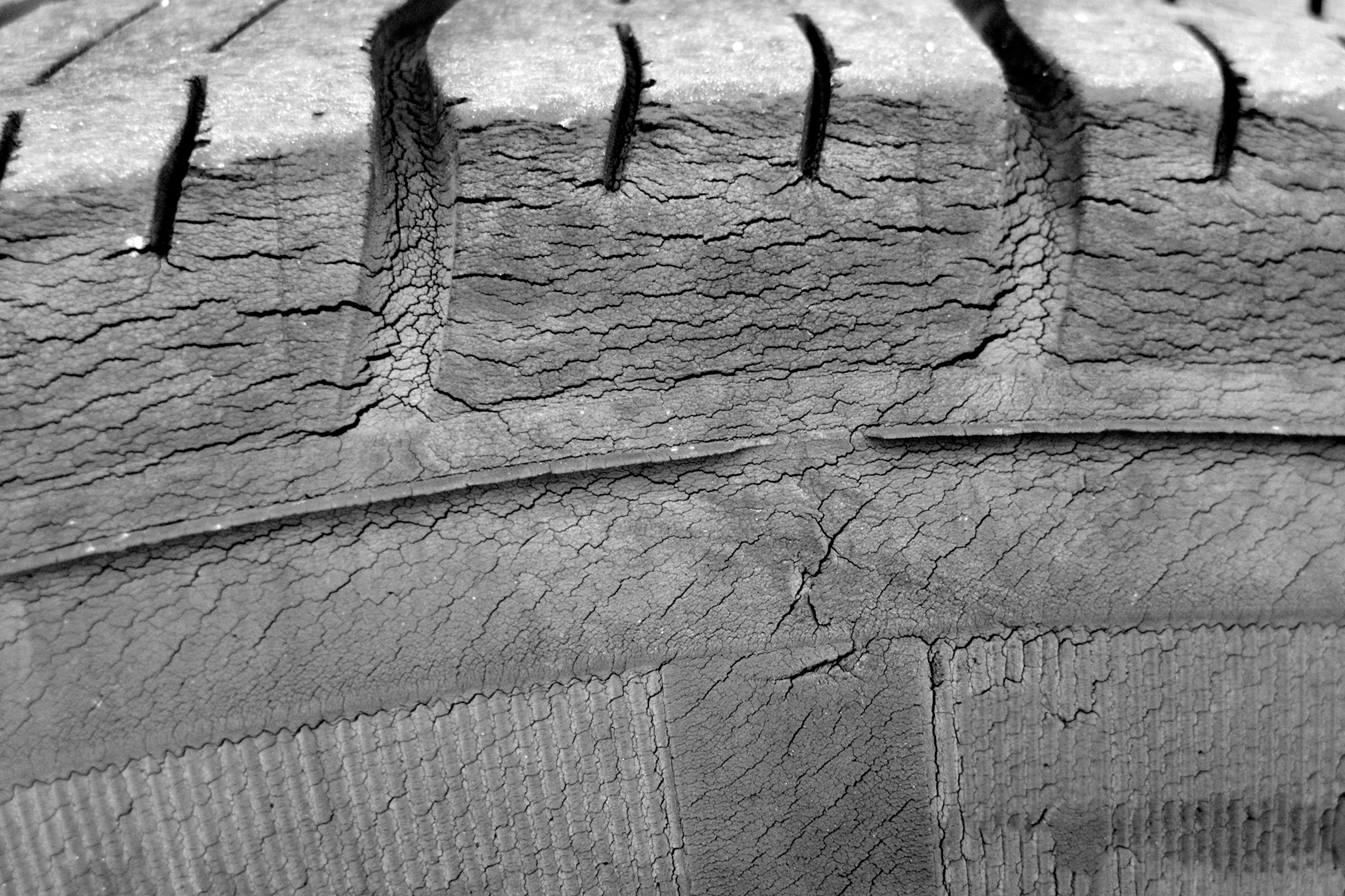 What You Need to Know to Buy New Tires
Tire Maintenance & Safety
Tires affect your vehicle handling, ride, braking, and safety. For optimum performance, tires must have the correct air pressure, tread depth, balance and the wheels of the vehicle must be properly aligned. Learn all about these topics and more from our tire maintenace & safety articles.
Tire Buying Guides
Whether you're looking for a specific performance category of tire ranging from all season, all terrain, all weather to winter tires, or just need help interpreting tire language like load or speed ratings, tire service descriptions, and DOT codes, our tire buying guide articles will help guide you to buy the right tires for your needs.
Best Tires For
Find the best tires for your vehicle is important. The way that you drive, the location you live in, the weather conditions in your area all have an impact on the best tire to use for your vehicle. Discover the best tires to pair with your vehicle from a wide range of types like car or passenger, SUV, Crossover (CUV), light truck (LT) and more as well as the best tires for vehicle makes and models from Ford F-150 to Honda Accord and everything inbetween using our selection of best tire articles.
Tire News & Information
Read the latest in tire news and information including the basics of tire design from tire wear bars and tread designs like bias, bias-belted and radial tires to tire characteristics like cornering force, slip angles, rolling resistance and more. Get our expert advice on driving-related news as well from the best car apps to download, the best driving ettiquette, how to share the road with bikes and big rigs and even the basics of child car seats. You'll find everything you need to know within our tire news and information articles.
Compare
When it comes to making the right tire purchase, it helps to compare your options. Read about new vs used tires, racing vs street tires, and even specific tire product lines compared to one another to help you make the most informed decision possible. You'll find all the details you need to make the right selection within our tire comparison articles.
A tire's size is expressed in the format WWW/AA-DD (i.e. 205/60-15) where WWW is the tire's sidewall-to-sidewall Width in millimeters (205), AA is the Aspect ratio or profile of the tire which specifies the tire's height as a percentage of its width (60% of 205 = 123mm) and DD is the diameter of the wheel that the tire is mounted on in inches (15 inches).
If the size is shown as P205/60R15, the "P" stands for Passenger and the "R" is for Radial ply construction. Note that the width does not measure the tread, which can vary significantly between tires with the same nominal width, even within product lines from the same manufacturer.
Recommended tire pressures are set by the car manufacturer, not by the tire manufacturer and are stated in the owners manual as well as on a sticker in the door jamb or on the glovebox lid. It's important to check pressures frequently; at least once a month - more often if you find that you're losing pressure. For consistency, always measure pressures before driving when the tires are cold (parked for at least four hours; preferably overnight).
Access over 55 million tires, 10,000 installation centers, 300 brands. All in one place.
Choose from one of our pre-certified service centers or ship to your home.
Simply pay your monthly bill using a bank transfer, check, or credit card at affirm.com/pay
From step one, to step done. A way better experience.
Ready to find the perfect tires?
Search By