From all season tires to performance tires, SimpleTire offers a wide range of 16" tires meant to complement any driving style or road condition.
While many manufacturers have gone to larger wheels and tires for their vehicles in the last five or ten years, there are still plenty of vehicles on the road that use 16" wheels. 16s are common on many coupes, sedans, CUVs and older pickups and minivans. All season tires are a popular choice for 16" wheels (like they are across the entire industry), but it's also easy to find all terrain tires or performance tires in 16" sizes if those are a better fit for your vehicle and your driving style. Typical vehicles that ride on 16" wheels include the Toyota Corolla, Honda Accord, Subaru Impreza WRX and Chevrolet Tahoe -- in other words, smaller and older cars, for the most part.
Most popular 16" tire sizes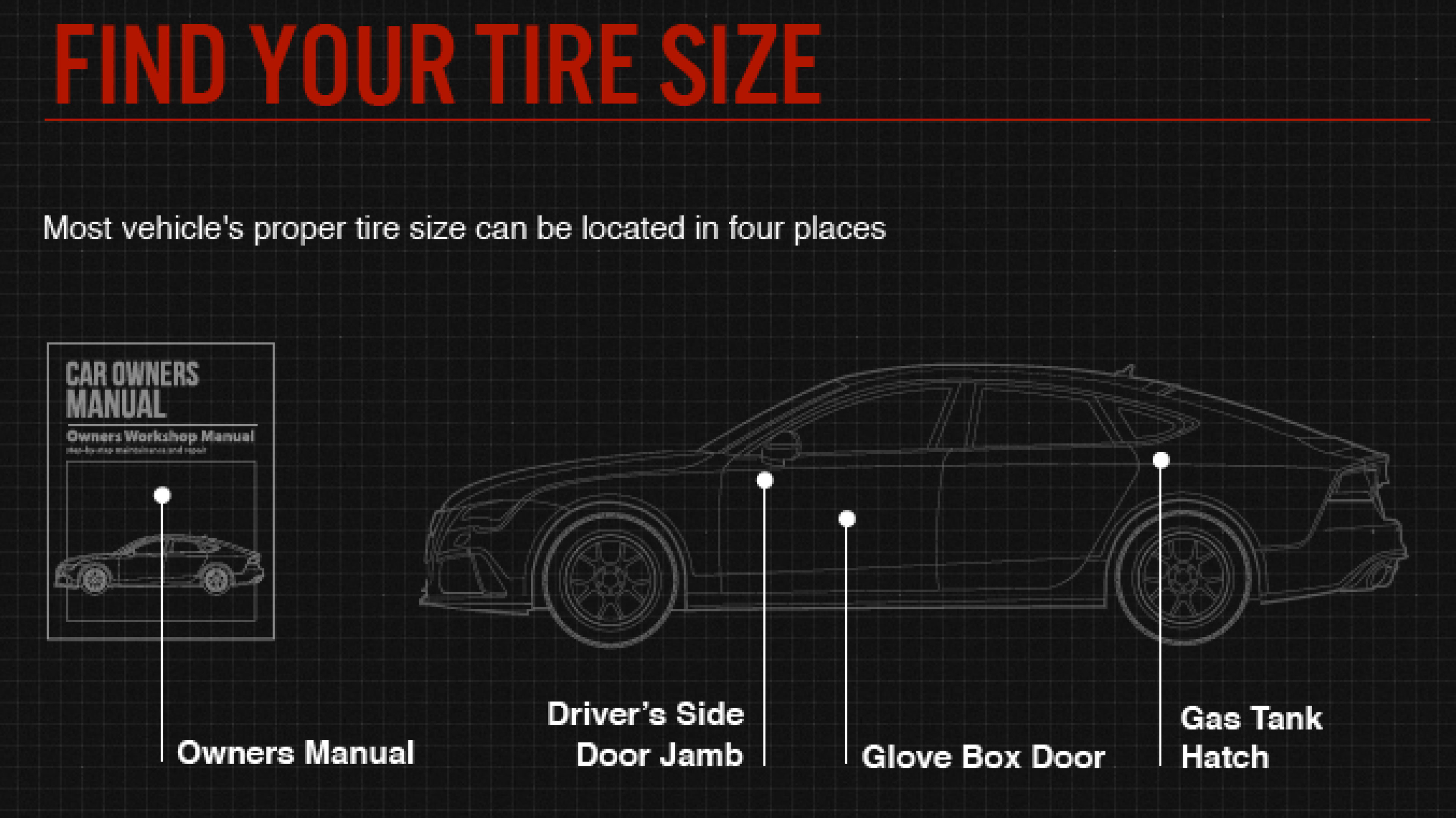 How to find your tire size
Check the inside frame of the driver's side door, inside the glove box door, your driver's manual, or your tire's sidewall in order to find your tire size.
Learn more on how to read your tire size.