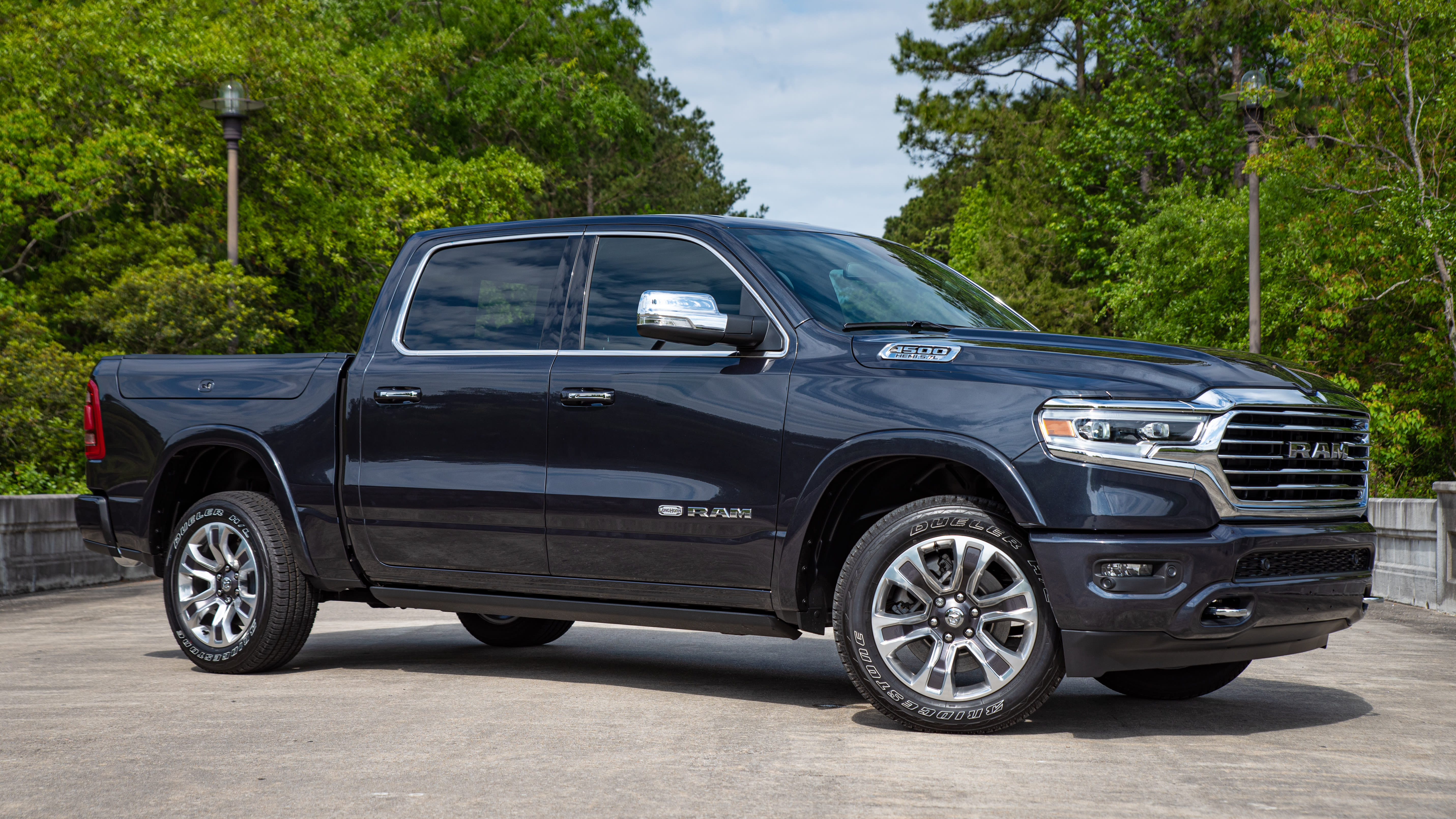 Best Tires
Best tires for Dodge Ram 1500
The Dodge Ram is a very popular vehicle these days- you may have noticed. The Ram has proven itself to be a tough, hard-working, strong-running truck with plenty of amenities and plenty of drivetrain options to suit just about any driver's preferences. With our expertise, customer feedback and experience, we can give you some great options for tires for your Ram.
Dodge Ram 1500 Tire Line Recommendations
Michelin's LTX A/T2 is a great on-and-off-road tire for pickups and SUVs, with a 60k mile warranty on treadwear. Michelin's upgraded rubber compound offers an increase of 35% treadlife on gravel services, with Michelin's MaxTouch construction for an optimized contact patch. Comfort Control Technology is optimized to cut road noise and enhance ride, while the circumferential grooves disperse water for hydroplaning resistance.
The Goodyear Wrangler HP has been around for decades, and was developed as OEM for vehicles like the Cadillac Escalade, Chevrolet Avalanche, Jeep Grand Cherokee Laredo and Dodge Ram. Designed as an on-and-off-road tire, the Wrangler HP uses a symmetric tread design and wide outer shoulders for dry road traction and road manners. The wide circumferential and lateral grooves move water away from the tire footprint, while internally the tire features twin steel belts for strength and ride quality.
General's AmeriTrac was developed as a highway all-season tire for trucks and SUVs, with an all-season rubber compound and symmetric tread pattern. The AmeriTrac has a symmetric tread pattern with continuous shoulder and center ribs for dry road traction and reduced noise; intermediate tread blocks provide bite for foul weather traction.
Finally, if your Dodge Ram has to deal with snow and ice, you'll need a tire developed for those conditions. Continental's family of ExtremeWinterContact tires are designed with a high-tech winter tread formulation that stays flexible in freezing temperatures, in an asymmetric tread pattern that combines dry road handling and wet-weather traction. This tire from Continental is designed with independent tread blocks and high-density sipes for optimum traction and braking on snow. You'll know the ExtremeWinterContact LT from Continental is rated for sever snow service by the industry's mountain/snowflake symbol branded onto the sidewall.
NOTE: The ExtremeWinterContact LT from Continental should only be installed in sets of four, for optimum performance and traction.
Select Your Vehicle Model
Dodge Ram 1500 Hemi Sport
Dodge Ram 1500 Slt
Dodge Ram 1500 St
Dodge Ram 1500 Van
Dodge Ram 1500 Laramie
Dodge Ram 1500 Sport
Dodge Ram 1500 Trx
Dodge Ram 1500 Ws
Dodge Ram 1500
Dodge Ram 1500 Rumble Bee
Dodge Ram 1500 Srt 10
Dodge Ram 1500 Trx4
Ready to find the perfect tires?
Search By