From all season tires to performance tires, SimpleTire offers a wide range of 17" tires meant to complement any driving style or road condition.
Tire sizes with a 17" diameter are used on a wide variety of vehicles, such as coupes, sedans, CUVs, SUVs, and even pickup trucks. A rapidly growing diameter within the automotive industry, 17" sizes commonly come in the form of all season tires, which are used by around 85% of Americans year-round. While all-season tires might be king in this diameter, some vehicles that come with a 17" diameter are at their best when paired with all terrain, touring, or ultra-high-performance tires, as they're built to compliment a Jeep Cherokee, Chrysler Town & Country, and Alfa Romero Stelvio, respectively.
Most popular 17" tire sizes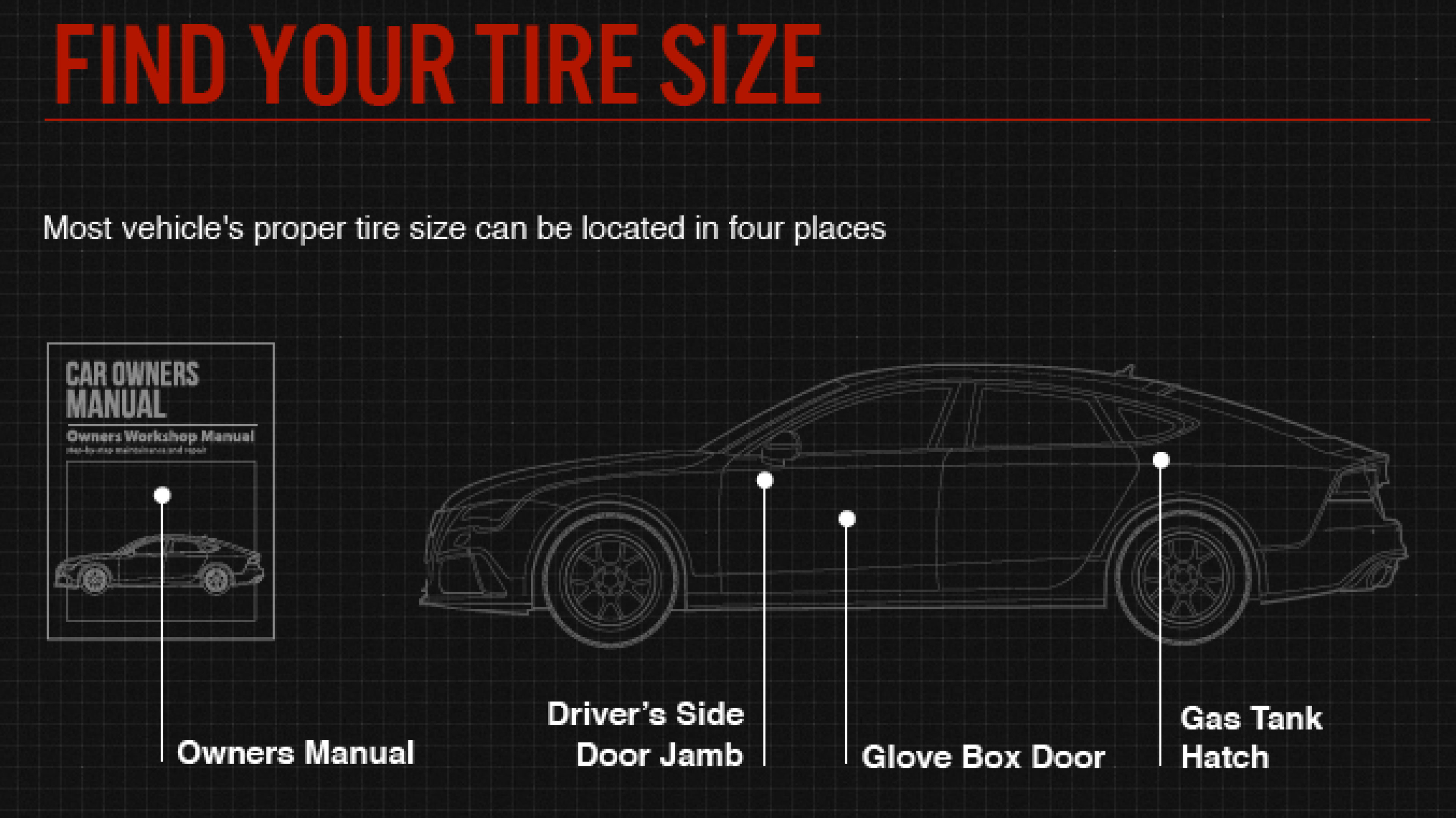 How to find your tire size
Check the inside frame of the driver's side door, inside the glove box door, your driver's manual, or your tire's sidewall in order to find your tire size.
Learn more on how to read your tire size.