Wheels not included with purchase of tires
Filter by:
More filters
Three-Peak Mountain Snowflake
1st pick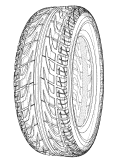 2nd pick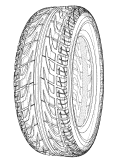 3rd pick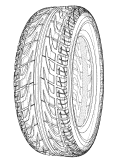 4th pick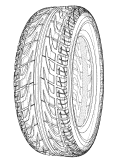 5th pick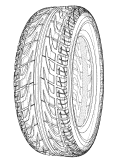 Shop 215/65R16 Tire Size
The 215/65R16 tire is a versatile size that you'll find on older sedans like the Buick Century, Cadillac Eldorado and Dodge Avenger as well as minivans and crossovers like the Chrysler Town & Country, Honda Crossroad and Mazda MPV. Drivers of vehicles in this class tend to pick all-season tires for their balance of year-round traction even in light snow, long treadwear, predictable handling, low noise and a soft ride. If you're looking for premium all-season tires in the 215/65R16 size, some of our favorites include the Michelin Latitude Tour HP, Pirelli Scorpion Verde All Season, Yokohama Geolandar CV G058, Firestone Destination LE3, and Kumho Crugen Premium KL33.