2015 Chevrolet Malibu Tires
The 2015 Chevrolet Malibu is a mid-size sedan that looks stylish, offers a comfortable and controlled ride, features a roomy interior, and comes loaded with advanced features like Bluetooth phone connectivity, Wi-Fi connectivity, navigation, power sunroof, blind-spot monitoring, forward-collision alert, lane-departure warning, and rear cross-traffic alert. 2015 Chevrolet Malibu tires could be 215/60R16, 225/55R17, 235/50R18, or 245/40R19 depending on the Malibu's trim level, which could be LS, LT 1LT Pkg., LT 2LT Pkg., LT 3LT Pkg., LTZ 1LTZ Pkg., or LTZ 2LTZ Pkg., and might've rolled out of the factory with a set of Goodyear Assurance Fuel Max, Goodyear Eagle LS-2, Goodyear Eagle RS-A, or Continental ContiProContact tires attached.
Most popular 2015 Chevrolet Malibu tires
Top choices in your area.
Best Rated 2015 Chevrolet Malibu tires
From verified buyers nearby.
Browse 2015 Chevrolet Malibu tires by Trim and Size.
Best reviewed tires that fit a 2015 Chevrolet Malibu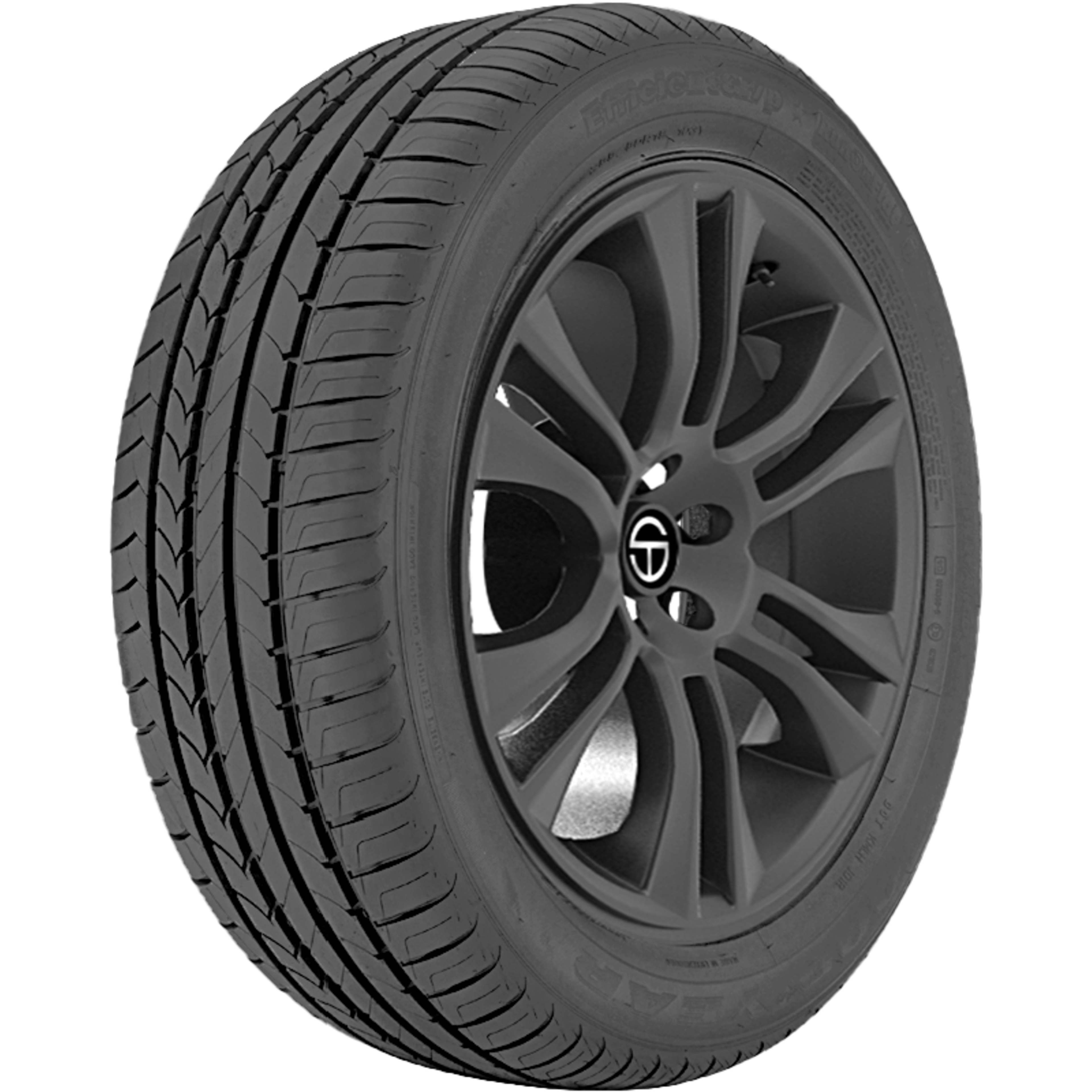 Efficient Grip
Chevrolet Malibu 2015 LT 2LT Pkg.
Jul 9, 2023
Good grip, good comfort. Lots of road noise.
Chevrolet Malibu 2015 LT 2LT Pkg.
Apr 20, 2022
2015 Malibu with 117,000 miles that was equipped with GoodYear Assurance tires. At about 48,000 miles we were in an accident that sliced rear drivers tire. The other driver's insurance company allotted for one new tire. I went ahead and replaced all four tires with another set of GY Assurance at 48,000 miles. That set took me to where we are now @ 117,000 with 69k miles on this set. I just ordered anther set of GY Assurance that barring accidents should take us for another 65-70k miles. They have been a great tire for us.
firm ride but not uncomfortable, they are xl snow tires
See all customer reviews