Wheels not included with purchase of tires
Filter by:
More filters
Three-Peak Mountain Snowflake
1st pick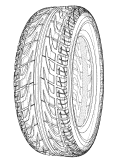 2nd pick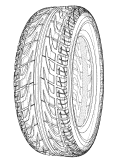 3rd pick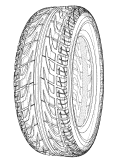 4th pick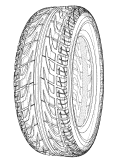 5th pick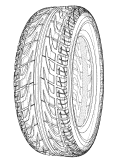 Shop 215/65R17 Tire Size
What kinds of vehicles roll on 215/65R17 tires? The answer is...not that many, really. It's a tire size you'll find on the BMW X3 and X4, Jeep Compass and the 90s Mercury Villager minivan, and that's about it. Most drivers opt for all-season tires, thanks to their combination of low noise, good road manners, a comfortable ride and year-round traction, even in light snow or slush. Some of our favorite premium all-season tires in the 215/65R17 include the Pirelli Scorpion Verde All Season, Michelin Defender T+H, Firestone Destination LE3, and BFGoodrich Advantage Control.