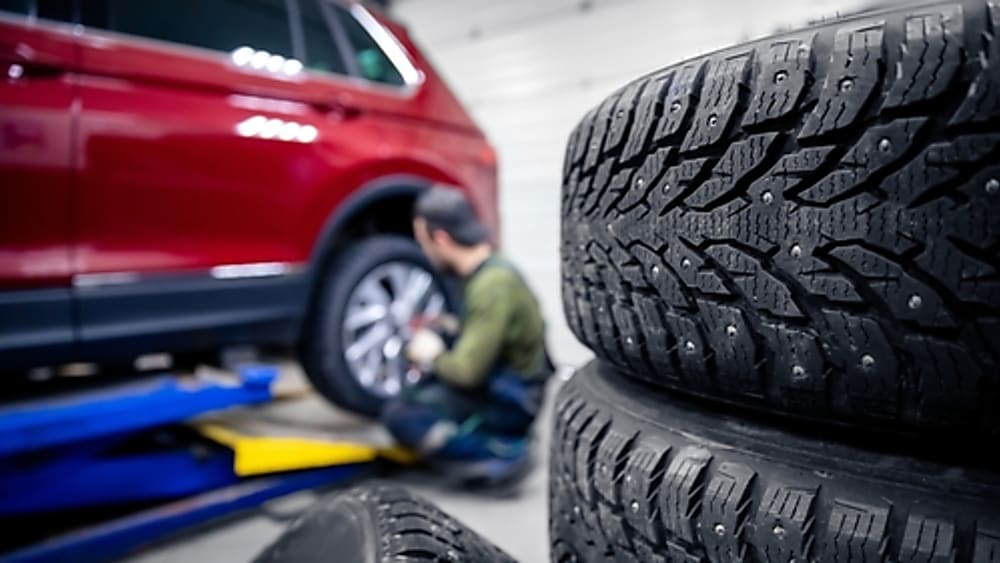 Tire maintenance & safety
The perfect match: Choosing the right mechanic
Choosing the right mechanic can feel much like choosing the right doctor. They are typically the people you turn to for a check-up, when something is wrong, or for an inspection.
Of course, there's a significant difference between routine vehicle maintenance and your physical health, but you get the picture.
Because a mechanic is someone you will put your trust in and pay, it's worth picking a shop that you are comfortable handing your vehicle over to. Certainly easier said than done.
Here are some simple pointers on how to choose the right mechanic.
What qualities make a good mechanic?
Not all mechanics are the same. They don't all share the same experiences, and they don't all turn wrenches for the same reason. Some got their start because it's something they know they can do to make a living; others chose the profession because they are passionate about the industry. And some do it to keep the family business going.
A person's motivation for doing what they do can play a significant role in whether they are a "good" mechanic.
How do I begin my search to find a good and honest mechanic?
An internet search is always a great place to start when searching for any local business or service. Searching for shops or mechanics + near me or + a local zip code or town will show you local businesses in the area that can help.
To find a good mechanic, simply typing good mechanic in my area into Google or Bing might not be enough. While you'll discover a list of local shops, there are additional details you'll need to consider. There are plenty of old-school shops that might not have much of an internet presence. The algorithms used today are great, but they only work with the information they're provided.
While you're checking out the search results, websites, and any available reviews, there are a few top qualities to look out for:
Honesty & integrity
We've all been there. The mechanic is going over the specifics of what's wrong with your car and what it will take to fix it. It's almost like white noise is coming out of their mouth as they spill the technical jargon, and it can be overwhelming as you wait to hear how long it'll take to fix it and how much money it's going to cost.
Even if you know the specifics of every nut and bolt in your car, it's easy for a person with mechanical knowledge to take advantage of you in this situation. They can use the right words and phrases to lead you to believe you need to pay some astronomical bill. There are even those that might tack on a bunch of additional charges for services you didn't ask for or simply tell you they performed something that they didn't.
A good mechanic is honest and wants to make a repeat customer out of you. They won't trick you into buying something you don't need, won't do anything without telling you, and will only bill you for what work they perform.
Experience
Experience is an excellent way to determine if a mechanic is worth your consideration. If a shop has been around for 20 years, it's likely because they offer good services and have a track record of caring for customers. That doesn't tell you everything you need to know, though.
It is essential to take your vehicle to a shop with the right experience for your vehicle. If you own a Jeep or truck with a taste for off-road modifications, you're better to take it to an off-road shop than a general service center, and vice versa. Own a Land Rover or BMW? Take it to a mechanic who specializes in Land Rovers or BMWs because they'll understand the nuances of these brands.
Certifications
Especially if you're new to an area or simply don't know who to trust, check for ASE certifications. ASE certification simply means the mechanics completed a series of courses. This doesn't necessarily mean someone is a good mechanic. However, it does show that they were willing to get the proper education and experience to land that title.
There are many out there who will repair your car for less than what an ASE tech might charge you. If you come across this situation, there is a good chance that you could be taken for a ride. That doesn't mean there aren't people who can do the job well without the certification, just that you need to tread lightly when they don't.
ASE is a great certification for individual mechanics, but what about the store itself? Be sure to look for AAA Approved stores and Better Business Bureau (BBB) Members, since those stores have taken the extra step to show they're legitimate.
Know the territory
Often, shop or mechanics specialize, meaning they have more experience with one vehicle make or vehicle type than another. For example, a mechanic might have worked at a Ford dealer for years before owning their own business. This shop would be a great choice for Ford owners. Asking the right questions during your search can help you find the right shop.
As we said, the right kind of experience is essential. It's worth doing the homework to find a mechanic who specializes in the type of vehicle you own, especially those who own a classic car, diesel truck, or exotic import. Even at-home mechanics know the importance of locating the right shop for professional alignments, tire rotations, oil changes, etc.
Read forums & reviews
What if your search and interviews keep leading you to a place you just don't trust? Go a step further. Jump onto an online forum and ask the folks there. There are forums for just about everything, so look for one specific to vehicles or for a local forum for your neighborhood.
The great thing about forums is that like-minded individuals or local neighbors can link up and offer bits of advice to each other. If you ask for advice on mechanics in your area, they might recommend shops nearby or the next town over. It's also a great way to get a second opinion on quotes mechanics have provided to ensure they're being honest and fair.
Likewise, reviews are an excellent way to learn about the experience of other customers who went to that location. Some reviews might seem overly positive while others might seem overly negative but that's to be expected. The average for the store likely lies somewhere in the middle. Google and Yelp are great tools for customer reviews.
Ask around
Take the time to talk to folks around you, especially those who have an interest in cars or have similar platforms as you do. They're a great source of information as they can likely offer some insight on which shops you can trust.
It's essential to remember that someone could sully a shop's reputation based on one poor experience. So, you should ask as many people as possible for advice on where to take your car.
Clean appearances
The shop itself should be well-organized and relatively clean. If the shop looks a mess, then you'll have to wonder how it'll look under your car's hood after each service.
Understand the average rate
If simple services like replacing your windshield wipers or changing the oil cost much more than average, then you can only imagine how much more expensive fixing the big issues will be. An easy way to determine if the shop charges its customers fairly is to review the average rate for a service at other shops, then compare that to the prospective shop's prices.
How about some technology for your tune-ups?
There are a few car maintenance apps available to help you track when and what car service needs to be done. Some will even allow you to snap a picture of your receipts to record past work. In addition, you can show any new mechanic your vehicle's history right off your smartphone.
As a result, you may feel less constrained in going to a regular mechanic or even a car shop for your auto repair and maintenance needs.
Choosing the right mechanic takes some work. Just remember, you don't need to be an expert on cars. You just need to know what traits to look for and what questions to ask, which you have now.
SimpleTip
Have you ever wondered why you see certain shops for installation on SimpleTire.com? These are trusted shops in your area that are more than capable of servicing most of your automotive needs, including tire installation, rotation, and alignment.
Ready to find the perfect tires?
Search By