Wheels not included with purchase of tires
Filter by:
More filters
Three-Peak Mountain Snowflake
1st pick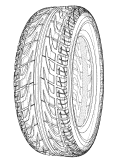 2nd pick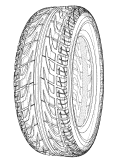 3rd pick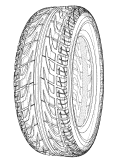 4th pick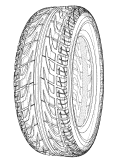 5th pick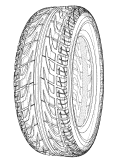 Shop 255/55R20 tire size
If you've seen a Ford Explorer, Lincoln Aviator, Chevrolet Colorado or Buick Enclave, you've seen a vehicle that's driving around on 255/55R20 tires. This is a tire size that's predominantly found on crossovers; for most drivers of crossovers, all-season tires make the most sense thanks to their balance of low road noise, ride quality, handling and year-round traction (even in light snow). There's a good selection of premium all-season tires in the 255/55R20 size; check out tires like the Pirelli Scorpion All Season Plus 3, Firestone Destination LE3, Yokohama Geolandar CV G058, and Kumho Crugen HP71.