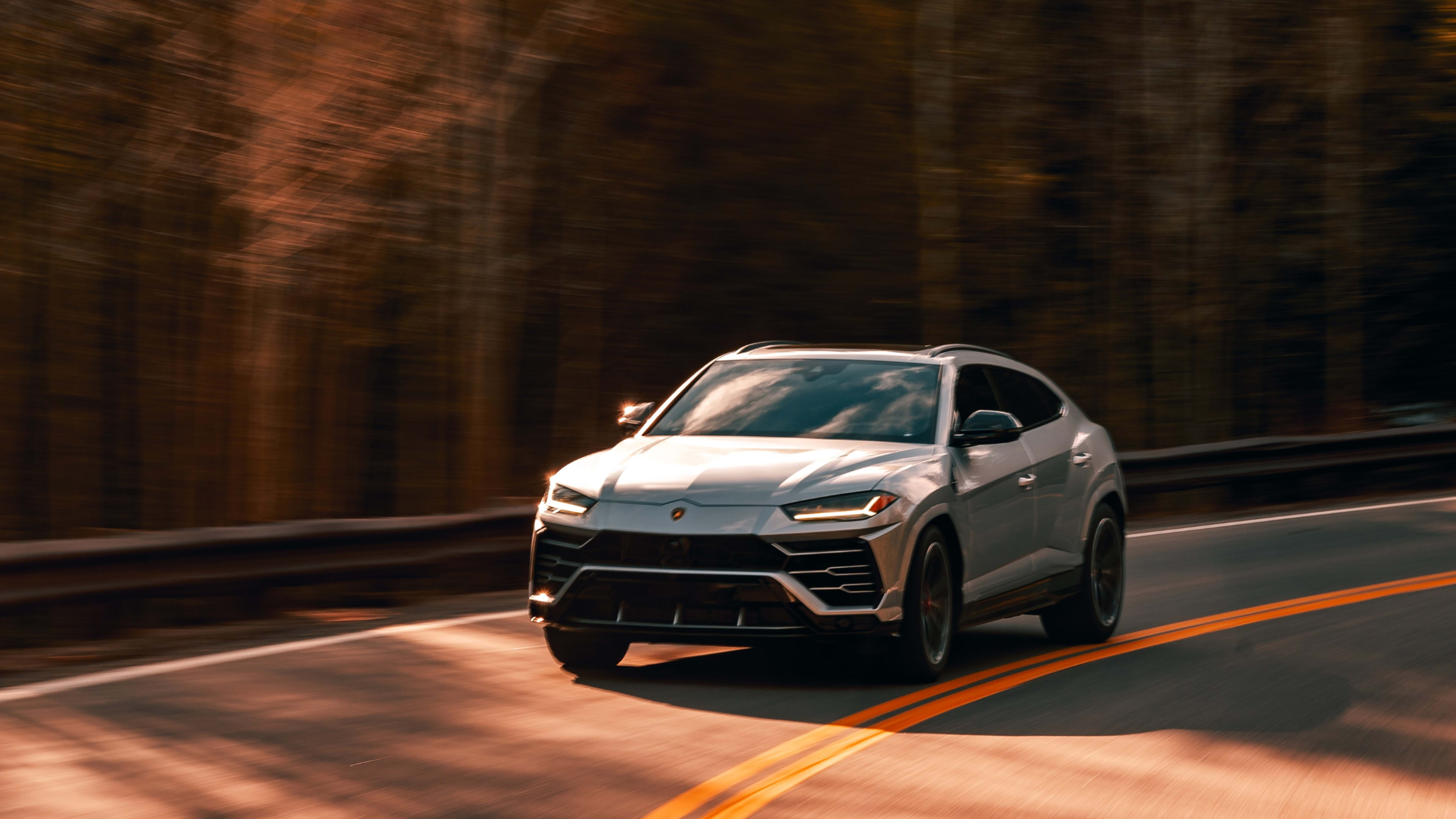 Tire Buying Guides
Low Rolling Resistance Tires
Tires are the only part of your vehicle that touches the road, so they have a huge impact on how your ride handles, accelerates, stops, and turns. While you might not realize it, tires also help determine how many miles a driver can expect to get out of a tank of gas. Low rolling resistance tires are vital to a vehicle's fuel efficiency, but what exactly are they and how do they work?
What are low rolling resistance tires?
Low rolling resistance tires are tires that easily roll as a driver accelerates and maintains speeds. While all tires roll, some are able to roll cleaner than others which means they won't force a driver to exert extra gas when driving. The lower rolling resistance the bigger impact a tire will have on fuel efficiency, and the U.S. Transportation Research Board estimates that drivers can expect to see a 10% decrease in rolling resistance will give drivers a 1-2% gain in fuel efficiency. Keep in mind that fuel efficiency gains are incredibly difficult to come by for most vehicles, so any gain (regardless of how low the percentage is) can have a great impact on how often you need to stop for fuel.
How do low rolling resistance tires save fuel?
Like all consumer products, low rolling resistance tires utilize specific technologies and engineering processes to help drivers save fuel. With that in mind, there are five main pieces to a low rolling resistance tire:
Tread design: A low rolling resistance tire will have a more connected, less aggressive tread pattern. This is expected, as low rolling resistance tires are primarily found on paved roads so having a super aggressive tread pattern that would be common on a mud-terrain tire would run counter to improving fuel efficiency.
Rubber compound: The type of rubber compounds that a tire utilizes drastically impacts its performance, including fuel efficiency. In most cases, a low rolling resistance tire will feature a silica-based rubber compound that keeps the tire cooler which helps to prevent energy loss for better fuel efficiency. Additionally, the extra silica within the tire's rubber will allow for strong, consistent grip in dry, wet, and light winter weather conditions.
Stiffer sidewalls: A tire will deform as it rolls under pressure, and pressure is caused by road friction and vehicle weight. Fortunately, tire manufacturers have begun to reinforce the sidewalls of their tires to prevent deformation, which in turn makes it easier for drivers to maintain their speed and use less fuel. Think of driving on a deflated tire here, as you have to push the pedal a bit harder to accelerate and maintain speed. A stiffer sidewall prevents this experience, which also means that your vehicle will use less energy when driving.
A smaller footprint: There's always going to be some rolling resistance due to a tire's contact with the road, but how much of the tire touches the road can impact fuel efficiency. A smaller, narrower tire will likely increase your vehicle's fuel efficiency while a wider tire (like an ultra-high-performance or summer tire) will use more fuel. This is why hybrid and electric vehicles are often paired with narrower tires since these vehicle types are very concerned about fuel efficiency and vehicle range.
Lower weight: You might not realize it, but tires can range from 25 pounds and up due to their steel belts, rubber compounds, and other internal components. A lighter tire, which typically has a smaller footprint, goes a long way in improving fuel efficiency because it's less work for the vehicle to accelerate and maintain speeds.
What are the benefits of low rolling resistance tires?
There are many benefits of a low rolling resistance tires, to name a few
Improved Fuel Efficiency: On an average approximately 5-15% of total fuel is used for overcoming rolling resistance. A 10 % decrease in the rolling resistance yields a 1 – 2% improvement in fuel economy.
Increased Savings: Low resistance car tires can help you save a significant amount at the end of a year on fuel.
Greener Option: Low rolling resistance tires help drivers go longer between filling up their cars, which means new fuel is needed less frequently.
Better Control: Silica in the tire compound improves your grip and gives you better control on the road.
Are there any drawbacks to low rolling resistance tires?
No tire is perfect, so there's bound to be some drawbacks when using low rolling resistance tires. While fuel efficient tires will help you save at the pumps, they are not ideal for aggressive or off-road driving as their tread patterns, rubber compounds, smaller footprints, and weight will make it harder to excel in these environments. That being said, most low rolling resistance tires are designed for use in these environments and concerns about ride comfort, acceleration, braking, handling, and tread life are things of the past with today's fuel efficient tires.
How to choose the right low rolling resistance tires for your car
Low rolling resistance tires are a great choice for any driver who wants to spend less time and money at the pumps, but how do you choose which tires are right for you with thousands of options out there? Here are three things to consider.
Consider your driving habits
How and what you drive will greatly impact which tires are right for you. If you have a sedan or coupe and primarily drive on paved roads around the posted speed limit then you'll likely want a set of tires that are durable and can handle moderate speeds with some lane changes and hard stopping. Conversely, if you drive a performance-oriented vehicle and like to push the envelope within reason then you'll need a set of tires that can handle quicker turns and stops while also offering better acceleration. Keep in mind, the tires that you select have a massive impact on your vehicle's performance, and fuel efficiency is just one piece of the puzzle.
Consider the climate you live in
Where you live and typically drive also needs to be considered when purchasing a new set of tires. If you live in the Southeast United States and don't typically see temperatures under 45 degrees Fahrenheit year-round then you might be able to run ultra-high-performance or summer tires without any issues. Areas that receive sustained frigid temperatures and some form of ice, slush, and snow likely need to consider all-season, all-weather, or winter tires for consistent performance when temperatures are below 45 degrees Fahrenheit. Just remember, if you do decide to purchase a set of winter tires then you'll need to remove, store, and swap them for another set of tires once temperatures are consistently above 45 degrees so that their rubber compound doesn't burn out in higher temperatures.
Consider your budget
Most people don't have an unlimited budget, even for something as important as a set of tires. Understanding how much you can afford for a set of tires plus their installation will help you find a set that's both affordable and meets your needs. Tires vary price wise, and that's largely because of the materials that are used, the research and development process that the company conducted to build the tire, and other factors that are out of their control such as cost of oil and steel. This isn't to say that more expensive tires are always better or that cheaper tires are always a lesser choice, but the materials that are used will be different based on the brand which in turn can help or hinder your vehicle's fuel efficiency.
Once you've determined your driving habits, climate, and budget, enter your vehicle or tire size on SimpleTire.com to see all of the tires that are available in that size or for that vehicle. From there, you can filter by type, brand, price, and so much more to find the low rolling resistance tire that meets your needs.
What is the benefit of low rolling resistance tires?
Low rolling resistance tires are much more fuel-efficient than conventional tires. Research conducted by the U.S. Department of Energy shows that utilizing low rolling resistance tires can have as much as a 10% fuel savings impact for drivers.
Do low rolling resistance tires work?
Yes, low rolling resistance tires do actually work by helping to increase a vehicle's fuel efficiency and reducing CO2 and other harmful emissions. Additionally, low rolling resistance tires also offer drivers excellent ride quality and performance.
How do I identify low rolling resistance tires?
There are many ways to identify a low rolling resistance tire, including looking at the product name and the tire's features and benefits. Tires with "energy" in their product name typically utilize different technologies to lower rolling resistance and boost fuel efficiency.
What are the best low rolling resistance tires?
There are many great tires that can increase fuel efficiency, and some of the best low rolling resistance tires include:
Michelin Energy Saver A/S
Pirelli P4 Persist A/S Plus
Bridgestone Ecopia EP422 Plus
General Altimax RT45
Falken Sincera SN250 A/S.
Ready to find the perfect tires?
Search By