Wheels not included with purchase of tires
Filter by:
More filters
Three-Peak Mountain Snowflake
1st pick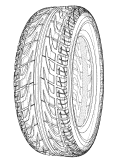 2nd pick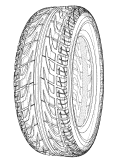 3rd pick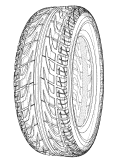 4th pick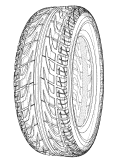 5th pick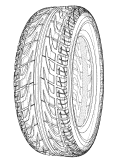 Shop 275/45R20 tire Size
The 275/45R20 is a tire size you'll find almost exclusively on crossovers like the Porsche Cayenne, Volkswagen Touareg, Jeep Grand Cherokee, Volvo XC90 and Infiniti QX4. For most crossover drivers, all-season tires make the most sense thanks to their combination of confident handling, comfortable ride, low road noise and dependable traction year-round, even in light wintry conditions. Some of our favorite all-season tires in the 275/45R20 size include the Pirelli Scorpion All Season Plus 3, Firestone Destination LE3, Yokohama Geolandar X-CV, and Nexen Roadian GTX.