Wheels not included with purchase of tires
Filter by:
More filters
Three-Peak Mountain Snowflake
1st pick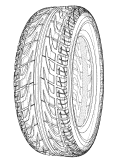 2nd pick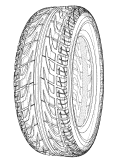 3rd pick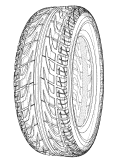 4th pick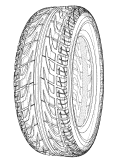 5th pick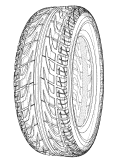 Shop 245/45R20 Tire Size
The 245/45R20 tire size is interesting, in a way. It's a tire that you might find on vehicles like the Dodge Challenger, Ford Taurus and Chevrolet Camaro, but also it's the tire size for the Honda CR-V, Hyundai Santa Fe, Jeep Cherokee and Audi A6 Allroad. Considering that it's a tire that's found on both sporty vehicles and crossovers, many drivers like the sharp handling and responsiveness of ultra-high-performance (UHP) tires like the Continental CrossContact UHP, Yokohama Advan Sport V105, Nitto NT555 G2, Firestone Firehawk Indy 500, or Hankook Ventus V12 evo2 (K120). If you opt for UHP tires, though, be mindful that their softer, stickier tread compound can harden in cold weather.