Wheels not included with purchase of tires
Filter by:
More filters
Three-Peak Mountain Snowflake
1st pick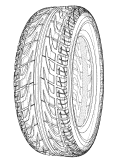 2nd pick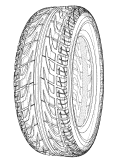 3rd pick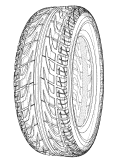 4th pick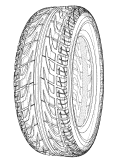 5th pick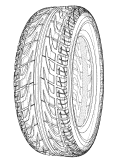 Shop 225/45R19 Tire Size
What kinds of vehicles are driving around on 225/45R19 tire size? Check out rides like the Nissan Juke, Mazda6, Honda CR-V, BMW 3 Series and Buick Encore. If you're driving one of these vehicles, chances are you're going to find that all-season tires are best for everyday driving thanks to their balance of road manners, low noise, year-round traction and ride quality. Check out premium 225/45R19 all-season tires like the Bridgestone Ecopia H/L 422 Plus, Yokohama Advan Sport A/S+, Falken Ziex ZE960 A/S, and Kumho Ecsta PA51.