Wheels not included with purchase of tires
Filter by:
More filters
Three-Peak Mountain Snowflake
1st pick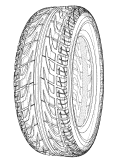 2nd pick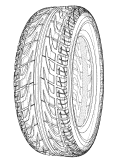 3rd pick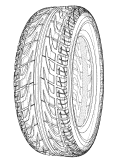 4th pick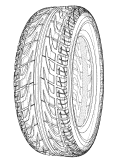 5th pick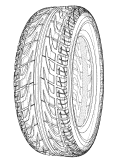 Shop 225/45R18 Tire Sizes
The 225/45R18 tire size can be found on more and more vehicles, as the trend is toward larger, taller tires on just about everything. 225/45R18 is a popular size on many compact or subcompact sedans and crossovers, including the Lincoln MKZ, Kia Optima, Mazda6, Acura TSX, BMW 4 Series and Hyundai Sonata. Most drivers of vehicles that use 225/45R18 tires are going to find all-season tires to be the best fit for their needs. All-season tires like the Michelin Primacy MXM4, Bridgestone Ecopia EP422 Plus, Hankook Kinergy GT (H436), and Yokohama Avid Ascend LX offer a great combination of ride comfort, precise handling, low noise and long treadwear, making them a great choice for daily drivers.