Wheels not included with purchase of tires
Filter by:
More filters
Three-Peak Mountain Snowflake
1st pick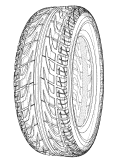 2nd pick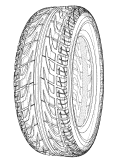 3rd pick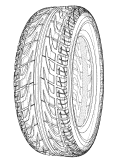 4th pick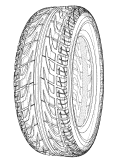 5th pick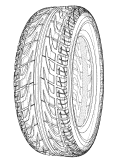 Shop 205/60R15 Tire Size
The 205/60R15 tire size is almost an obsolete one now; it's one that you'll find on 90s and 00s vehicles like the Dodge Grand Caravan, Honda Accord, Audi A4 and Mazda MPV as well as a few newer models like the Ford Transit Connect and Hyundai Sonata. All-season tires are a great option for most drivers of this class of vehicles thanks to their combination of low road noise, comfortable ride, responsive handling and year-round traction, even in light snow. For premium all-season tires in the 205/60R15 size, some of our recommendations would include the Bridgestone Ecopia EP422 Plus, Yokohama Avid Ascend GT, BFGoodrich Advantage Control, or Falken Sincera SN250 A/S.