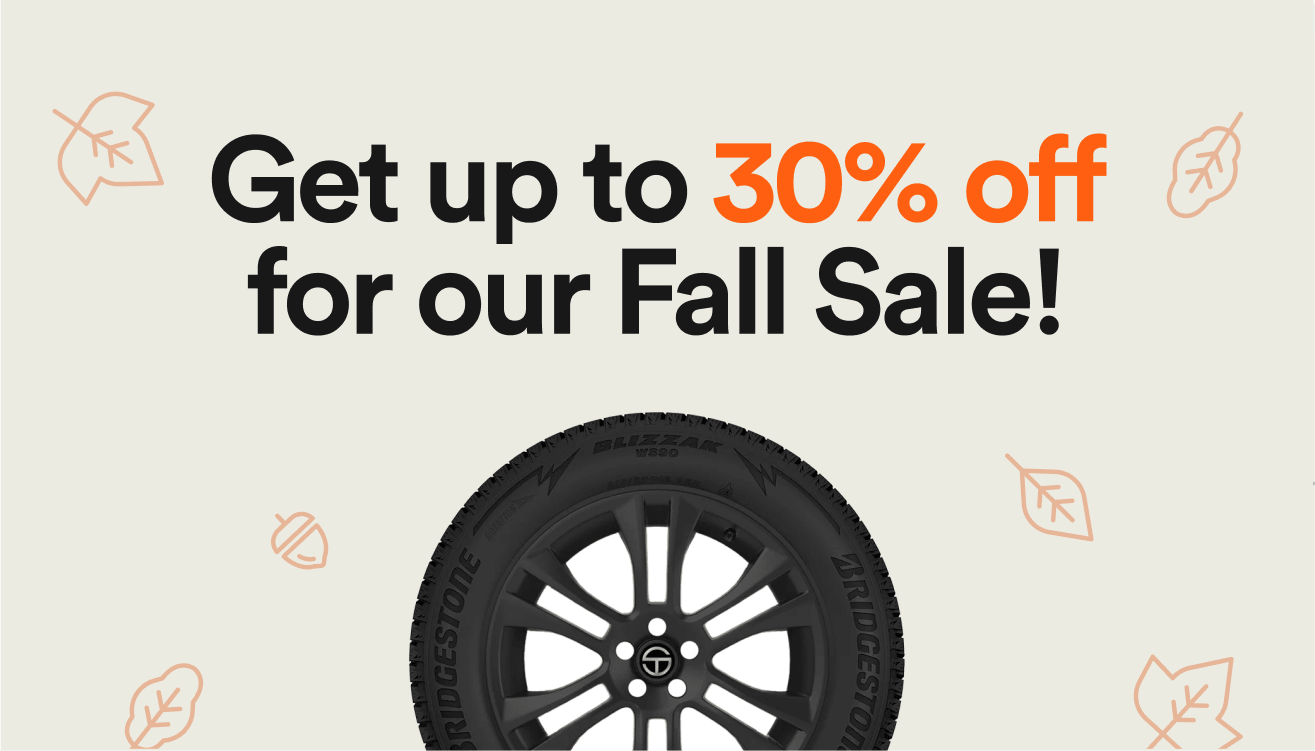 There's no better time
to get new tires!
__Don't let these deals fall away!
Refer a Friend, get a $10 VISA gift card
Refer your friends and get a $10 VISA gift card when they purchase*
Enjoy instant savings on tires across 300+ brands.
Additional savings are already included in the sales price of eligible tires. To tell if your tires qualify, look for the sales
icon.
SimpleService tire installation.
Pre-select a local shop to bundle & save.
What's included with installation:
Mounting, balancing
Rubber valve stems
Tire disposal
Tires shipped to shop
TPMS Reset (not a new kit or sensor)

12 months, 24/7 roadside assistance. Min 4 tires
We'll ship your tires directly to the shop for FREE.
No need to lug them around town.