Wheels not included with purchase of tires
Filter by:
More filters
Three-Peak Mountain Snowflake
1st pick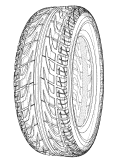 2nd pick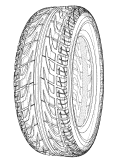 3rd pick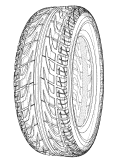 4th pick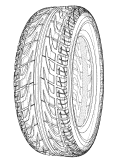 5th pick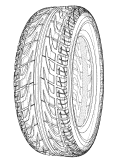 Shop 225/50R18 Tire Size
The 225/50R18 tire size is more common on older vehicles, but can still be found on newer rides like the Honda Odyssey, Mazda6 and BMW 3 Series as well as cars and crossovers like the Dodge Grand Caravan, Chevrolet Malibu and Honda CR-V. Most drivers of these vehicles can do fine with all-season tires; they're the best-selling category of tires in the United States thanks to their balance of good handling, low road noise, a comfortable ride and year-round traction even in light snow. If you're looking for a set of premium 225/50R18 all-season tires for your vehicle, we'd refer you to tires like the Michelin Premier A/S, Yokohama Advan Sport A/S, Toyo Extensa HP II, and Kumho Solus TA71.