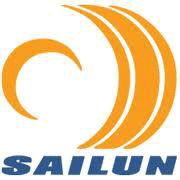 Sailun Atrezzo Z4+AS Tires
Sailun isn't your average tire company. Their goal is to focus on manufacturing tires that can measure up with the best in the industry at a much lower price. Sailun's objective is to rule the value market segment. The Sailun Atrezzo Z4+AS is a top performing all-season tire, designed for amazing execution in all weather conditions. It's engineered for high-speed operation, cornering, and braking, providing you safety and security with a comfortable and quiet ride. This tire is designed and engineered for sport sedans and coupes.
Maximized to provide a balance between high performance needs and the comfort of day-to-day driving in all types of weather.
Unique silica blends optimize grip and handling performance in dry weather, while maintaining outstanding wear features.
Taper tread edges foster consistent contact pressure for improved stability.
Watch This Tire Review