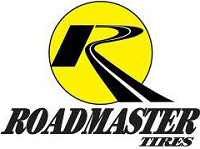 Roadmaster RM851 EM Tires
The tread compound is specifically formulated for fuel efficiency. The RM851(EM) is designed for regional to long haul applications. The solid shoulder provides long, even wear while the lugs provide the traction necessary for a drive position tire.
Smartway Verified Low Rolling Resistance Tire. Tire design and rubber compounding provide low tire rolling resistance and contribute to fuel efficiency.
Solid shoulder ribs provide even wear in long haul application, whilethe lugs provide traction in the wet and snow.
Stone ejectors in the bottom of the tread grooves protect the casing from stone penetrations.