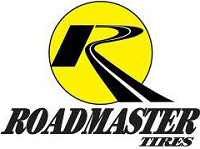 Roadmaster RM254 Tires
The RM254 is a regional tractional tire. Whether on a beverage truck or delivery truck this tire will provide the traction and treadwear required for frequent stopping and accerlating. The premium tread compound and high-tensile strength four-belt package combine to provide the retreadability, treadwear and traction to meet your fleet's expectations.
Ties the lugs together to provide support and to resist cracking, tearing and heal-toe wear.
Stone protector ledges on lugs resist stone penetrations
Protects the sidewall from scuffing damage and indicates when a tire should be rotated to preserve the casing for retreading.