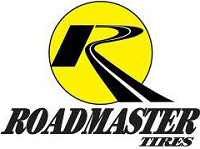 Roadmaster RM185HH Tires
Regional and Highway Hauler All-Position Application. The RM185HH is a regional all-position tire designed to handle the heavy hauling. The 5-rib tread design and high tensile strength four-belt package combine to provide the retreadability and treadwear that your fleets require.
5-Rib Tread Design: Chevron shaped ribs provide good mix of wear and traction for the premium highway hauler.
Radial Siping: The radial siping enhances wet traction and braking.