Multi-Mile Commercial Tires
You can count on Multi-Mile when it comes to tires for commercial vehicles for your business. Whether you have delivery vans, 18 wheelers, or other commercial vehicles, you need tires that will stand up to the hard work. That's where commercial tires from Multi-Mile come into the picture. Make a smart decision for your business today.
Show More
Select tire size for better results!
Your Selections :
Multi-Mile
Commercial
Clear

All
Multi-Mile

:

Triangle TR645




LT185/R-14C
0.00
(0 Reviews)
Part Number:

MM-S330

Load Range:

D (8 Ply)
Specifications
$
76.92
per tire
10% Off Commercial Tire Summer Sale
$
125.93
per tire
FET : $23.67 per tire
10% Off Commercial Tire Summer Sale
$
129.99
per tire
FET : $12.29 per tire
10% Off Commercial Tire Summer Sale
Multi-Mile

:

Triangle TR656




8/R-19.5
0.00
(0 Reviews)
Part Number:

MM-GX61

Load Range:

F (12 Ply)
Specifications
$
141.99
per tire
FET : $2.33 per tire
10% Off Commercial Tire Summer Sale
$
143.99
per tire
FET : $4.44 per tire
10% Off Commercial Tire Summer Sale
Multi-Mile

:

Sailun S737




225/70R-19.5
3.50
(

1

Reviews)
Specifications
$
152.99
per tire
FET : $4.44 per tire
10% Off Commercial Tire Summer Sale
Multi-Mile

:

Sailun S737




245/70R-19.5
3.50
(

1

Reviews)
Specifications
$
170.99
per tire
FET : $12.33 per tire
10% Off Commercial Tire Summer Sale
$
177.99
per tire
FET : $28.64 per tire
10% Off Commercial Tire Summer Sale
Multi-Mile

:

Sailun S622




255/70R-22.5
2.50
(

1

Reviews)
Specifications
$
194.93
per tire
FET : $18.99 per tire
10% Off Commercial Tire Summer Sale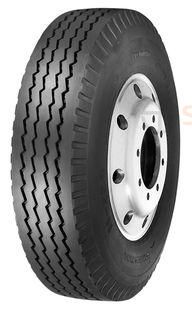 Multi-Mile

:

Power King Super Highway




11/--22.5
3.00
(

1

Reviews)
Part Number:

MM-HUA71

Load Range:

G (14 Ply)
Specifications
$
197.99
per tire
FET : $29.39 per tire
10% Off Commercial Tire Summer Sale
Multi-Mile

:

Triangle TR665




9/R-22.5
4.00
(

1

Reviews)
Part Number:

MM-GS60

Load Range:

G (14 Ply)
Specifications
$
210.99
per tire
FET : $12.85 per tire
10% Off Commercial Tire Summer Sale
Multi-Mile

:

Triangle TR615




8.25/R-15
3.00
(

1

Reviews)
Part Number:

MM-CZ42

Load Range:

J (18 Ply)
Specifications
$
237.99
per tire
FET : $15.65 per tire
10% Off Commercial Tire Summer Sale