Titan

»
Industrial Tractor Lug R-4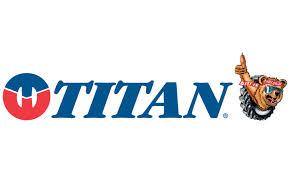 Titan Industrial Tractor Lug R-4 Tires
SimpleTire.com carries Titan Industrial Tractor Lug R-4 tires in multiple sizes. Get the right tire size that works for your vehicle below. Titan Industrial Tractor Lug R-4 tires are a recommended tire line and brand. These Passenger tires are designed to be durable and provide the traction your need for your car or truck application. We offer the best tire prices online and often carry a large selection of Titan - Industrial Tractor Lug R-4 tires. Listed Prices change often due to tire market prices so get your tires now at the currently listed prices.
Extra wide lugs with extensive overlap at the center, designed to resist buckling, tearing and cracking
Excellent tread wear and roadability, the laterally designed lugs result in even wear
Enter Zip
Why?
* Enter your zip code to see shipping estimates.
Other Titan Tire Lines
Related Tires
Related Articles