Summit

»
Mud Hog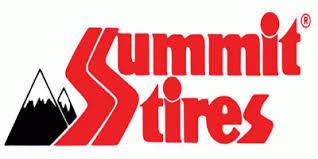 Summit Mud Hog Tires
We carry Summit Mud Hog tires in multiple sizes. Find the right size that works for your car or truck below. Summit Mud Hog tires are a good tire line and brand. These Passenger tires are designed to be durable and provide the traction your need for your car or truck application. We offer the best tire prices online and often carry a large selection of Summit - Mud Hog tires. Prices change often due to tire market prices so get your tires now at our current prices.
ALL NEW Extreme Off Road Radial
Staggered sholders, deep lugs and wrap around sholders provide extreme traction in off-road conditions
Advanced rubber compound with tread siping delivers maximum control
Extra strong, durable casing reinforces puncture resistance and durability
Reinforced bead protects wheels
Full nylon cap for added strength, control and saftey
M&S rated
Enter Zip
Why?
* Enter your zip code to see shipping estimates.
Other Summit Tire Lines
Related Tires