Summit

»
Cascade II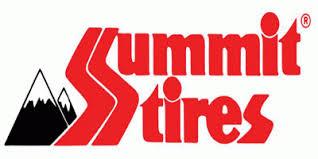 Summit Cascade II Tires
We carry Summit Cascade II tires in multiple sizes. Find the right tire size that works for your car or truck below. Summit Cascade II tires are a great brand and tire line. These Passenger tires are designed to be durable and provide the traction your need for your vehicle application. We offer the best tire prices online and often carry a large selection of Summit - Cascade II tires. Listed Prices can change often due to tire market prices so get your tires now at our current prices.
New Generation SUV Design
Quiet and Comfortable
Multi-Angled blades for excellent handling
All weather design promotes safety
Special Tread compound for long life
M&S rated
Enter Zip
Why?
* Enter your zip code to see shipping estimates.
Customer Rating
Overall
Dry
Wet
Snow
Comfort
Noise
Treadwear
Other Summit Tire Lines
Related Tires