Sigma

»
Wild Spirit Radial TXR II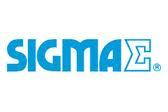 Sigma Wild Spirit Radial TXR II Tires
SimpleTire.com has Sigma Wild Spirit Radial TXR II tires in many different sizes. Get the tire size that works for your vehicle below. Sigma Wild Spirit Radial TXR II tires are a good brand and tire line. These Passenger tires are designed to be durable and provide the traction your need for your vehicle application. We offer the best tire prices online and often carry a large selection of Sigma - Wild Spirit Radial TXR II tires. Listed Prices can change frequently due to tire market prices so get your tires now at the currently listed prices.
Heavy-duty traction, and durability to meet the demanding needs of commercial applications.
All Weathertread Compound For Excellent Performance In All Seasons, And All Surfaces
Unique Shoulder Lugs And A Deeptread Provide Extra Grip For Outstanding On Or Off-Road Traction
Outertread Blocks Are Pinned For Studs For Incredible Ice And Snowtraction
Premium "truck" Duty Casing Design Provides Extra Load Carrying Capacity
Staggered Tread Elements Improve Wear And Provide A Quieter Ride
Enter Zip
Why?
* Enter your zip code to see shipping estimates.
Other Sigma Tire Lines
Related Tires