Sigma

»
Regent Touring TR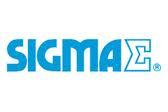 Sigma Regent Touring TR Tires
We offer Sigma Regent Touring TR tires in many different sizes. Locate the right tire size that works for your vehicle below. Sigma Regent Touring TR tires are a recommended tire line and brand. These Passenger tires are designed to be durable and provide the traction your need for your vehicle application. We offer the best tire prices online and often carry a large selection of Sigma - Regent Touring TR tires. Prices can change frequently due to tire market prices so get your tires now at the currently listed prices.
All Season Traction
Steel Radial Performance
S, T, H, V Performance Rated
W&M - Free Replacement 1st 50% Treadwear
Advanced Rubber Compounds
Ventless & Segmented Mold Construction
60,000 Mile / 60 Month Mileage on H and V Rated Sizes.
70,000 Miles / 60 Month Mileage Warranty on S & T Rated Sizes.
Enter Zip
Why?
* Enter your zip code to see shipping estimates.
Part #
Size
Rating
Price
Availability
P215/60R15
94T

$60.13

(each)

Out of stock
P225/55R17
97T

$93.86

(each)

Out of stock
Other Sigma Tire Lines
Related Tires