Terramax HT

Reviews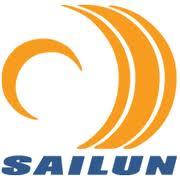 Sailun Terramax HT Tires
Overall
Dry
Wet
Snow
Comfort
Noise
Treadwear
Recent Reviews
53f249f3934fb283e02e6e316740010a
Melanie R. Heath
On Sailun Terramax HT Tires
On

10/01/2014

gave an Overall Rating of
Dry
Wet
Snow
Comfort
Noise
Treadwear
---
Comments:
not too loud of a drive, and can handle wet roads. i would recommend this tire to anybody who drives to and from work on the highways.
ea91821ddb2b466efbbffae6c16a592d
Alexeis armas
is a Confident Driver
On Sailun Terramax HT Tires
On

03/22/2014

gave an Overall Rating of
Dry
Wet
Snow
Comfort
Noise
Treadwear
---
Comments:
Excellent tire for the price has good performance in all seasons durability is something short but are price.