Sailun

»
Atrezzo Touring LS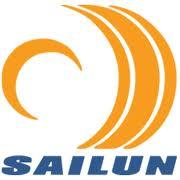 Sailun Atrezzo Touring LS Tires
SimpleTire.com carries Sailun Atrezzo Touring LS tires in multiple sizes. Locate the right size that works for your car or truck below. Sailun Atrezzo Touring LS tires are a recommended tire line and brand. These Passenger tires are designed to be durable and provide the traction your need for your car or truck application. We offer the best tire prices online and often carry a large selection of Sailun - Atrezzo Touring LS tires. Listed Prices change often due to inventory sourcing so get your tires now at our current prices.
A high quality, high value touring tire that provides exceptional all season handling, performance and ride comfort combined with long lasting tread life.
Superior Warranty Package
70,000 Mile Treadwear Warranty
Free Replacement 1st 50% of Usuable Tread for Defects
Free 2 Year Roadside Assistance for Tire related issues
All Season Tread Compound designed for optimal comfort and road feel
Variable Angle Siping delivers excellent wet and dry traction for all season performance
Non-Directional Design allows for cross rotation to maximize usuable tread life
UTQG 640 A B(T-rated) 540 A A(H-rated)
Enter Zip
Why?
* Enter your zip code to see shipping estimates.
Customer Rating
Overall
Dry
Wet
Snow
Comfort
Noise
Treadwear
Other Sailun Tire Lines
Related Tires