Pirelli

»
PZero Nero All Season

»
P235/55ZR17 1566100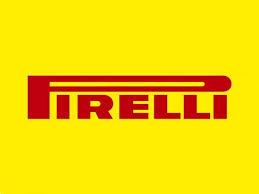 Pirelli PZero Nero All Season P235/55ZR17 Tire Specifications
Max Load: 1653
Tread Depth: 11.00
Uninflated Overall Width: 9.25
Uninflated Overall Diameter: 27.18
Pirelli PZero Nero All Season tires feature a 45000 mile warranty
P Zero Nero All Season is the ultra high performance all season leader dedicated to the North American market that provides a winning combination of quiet ride, precise cornering and superior grip in wet and dry driving conditions.
Please Note: Specifications of the Pirelli PZero Nero All Season tires shown above are listed to be as accurate as possible based on the information provided to us by Pirelli tires.
Disclaimer: Purchase includes the Pirelli PZero Nero All Season tire only. The wheel rim shown in the picture is not included. Picture provided is a stock picture from the manufacturer and may or may not reflect the actual product being ordered.
All Pirelli PZero Nero All Season tires are continuously developing with manufactured improvements. With that said, Simple Tire and the manufacturers have the right to change these tire specifications at any time without notice or obligation.
If you have any questions, please email us at info@simpletire.com
OE Vehicles for PZero Nero All Season P235/55ZR17 98W
Chevrolet Camaro LT (19 Inch Option) 2010-2013
Fiat 500 Abarth 2012-2013
Fiat 500 Turbo 2013
Ford Focus ST 2013
Ford Focus Titanium w/Handling Pkg. 2012-2013
Ford Mustang GT 2010-2013
Ford Mustang GT Premium 2010-2013
Ford Mustang GT Premium w/CA Special Pkg. 2011-2013
Ford Mustang GT Premium w/GT TrackPack 2010
Ford Mustang Premium 2010
Ford Mustang Premium w/Club of America Pkg. 2011-2013
Ford Mustang Premium w/Pony Pkg. 2010
Ford Mustang Premium w/V6 Pony Pkg. 2011-2013
Jaguar XF Base 2010-2013
Jaguar XJ Base Front 2011-2013
Jaguar XJ Base Rear 2011-2013
Jaguar XJ L Front 2011
Jaguar XJ L Portfolio Front 2012-2013
Jaguar XJ L Portfolio Rear 2012-2013
Jaguar XJ L Rear 2011
Jaguar XJ L Supercharged (19 Inch Option) Front 2011-2013
Jaguar XJ L Supercharged (19 Inch Option) Rear 2011-2013
Jaguar XJ L Supersport (19 Inch Option) Front 2012-2013
Jaguar XJ L Supersport (19 Inch Option) Rear 2012-2013
Jaguar XJ Supercharged (19 Inch Option) Front 2011-2013
Jaguar XJ Supercharged (19 Inch Option) Rear 2011-2013
Jaguar XJ Supersport (19 Inch Option) Front 2012-2013
Jaguar XJ Supersport (19 Inch Option) Rear 2012-2013
Mercedes-Benz C250 Base Coupe (18 Inch H Rated Option) Front 2012-2013
Mercedes-Benz C250 Base Coupe (18 Inch H Rated Option) Rear 2012-2013
Mercedes-Benz C250 Sport (18 Inch H Rated Option) Front 2012-2013
Mercedes-Benz C250 Sport (18 Inch H Rated Option) Rear 2012-2013
Mercedes-Benz C250 Sport Front 2012-2013
Mercedes-Benz C250 Sport Rear 2012-2013
Mercedes-Benz C300 4Matic Sport (18 Inch H Rated Option) Front 2010-2013
Mercedes-Benz C300 4Matic Sport (18 Inch H Rated Option) Rear 2010-2013
Mercedes-Benz C300 Sport (18 Inch H Rated Option) Front 2010-2011
Mercedes-Benz C300 Sport (18 Inch H Rated Option) Rear 2010-2011
Mercedes-Benz C300 Sport Front 2010-2011
Mercedes-Benz C300 Sport Rear 2010-2011
Mercedes-Benz C350 4Matic (18 Inch H Rated Option) Front 2012
Mercedes-Benz C350 4Matic (18 Inch H Rated Option) Rear 2012
Mercedes-Benz C350 4Matic Front 2012
Mercedes-Benz C350 4Matic Rear 2012
Mercedes-Benz C350 Base (18 Inch H Rated Option) Front 2012-2013
Mercedes-Benz C350 Base (18 Inch H Rated Option) Rear 2012-2013
Mercedes-Benz C350 Base Front 2012-2013
Mercedes-Benz C350 Base Rear 2012-2013
Mercedes-Benz C350 Sport (18 Inch H Rated Option) Front 2010-2013
Mercedes-Benz C350 Sport (18 Inch H Rated Option) Rear 2010-2013
Mercedes-Benz C350 Sport Front 2010-2013
Mercedes-Benz C350 Sport Rear 2010-2013
Mercedes-Benz CLS550 4Matic Front 2012-2013
Mercedes-Benz CLS550 4Matic Rear 2012-2013
Mercedes-Benz CLS550 Base Front 2012-2013
Mercedes-Benz CLS550 Base Rear 2012-2013
Mercedes-Benz E350 4Matic Sedan w/Sport Pkg. 2011-2013
Mercedes-Benz E350 4Matic w/Sport Pkg. 2010
Mercedes-Benz E350 4Matic Wagon w/Sport Pkg. 2011-2013
Mercedes-Benz E350 Cabriolet (18 Inch Option) Front 2011-2013
Mercedes-Benz E350 Cabriolet (18 Inch Option) Rear 2011-2013
Mercedes-Benz E350 Coupe (18 Inch Option) Front 2011-2013
Mercedes-Benz E350 Coupe (18 Inch Option) Rear 2011-2013
Mercedes-Benz E350 Sedan w/Sport Pkg. Front 2011-2012
Mercedes-Benz E350 Sedan w/Sport Pkg. Rear 2011-2012
Mercedes-Benz E350 Sport Sedan Front 2010-2013
Mercedes-Benz E350 Sport Sedan Rear 2010-2013
Mercedes-Benz E550 4Matic 2011-2013
Mercedes-Benz E550 4Matic Sedan 2010
Mercedes-Benz E550 Coupe & Cabriolet Front 2010-2013
Mercedes-Benz E550 Coupe & Cabriolet Rear 2010-2013
Mercedes-Benz E550 Sport Sedan Front 2010-2011
Mercedes-Benz E550 Sport Sedan Rear 2010-2011
Volkswagen Jetta S (18 Inch Option) 2010
Volkswagen Jetta SE (18 Inch Option) 2010
Volkswagen Jetta SEL (18 Inch Option) 2010
Volkswagen Jetta TDI (18 Inch Option) 2010
Volkswagen Jetta TDI Cup Edition 2010
Related Tires by Size
Related Articles
Dealers