Pirelli

»
P6 Four Seasons

»
P225/60R16 1609300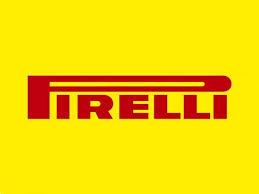 Pirelli P6 Four Seasons P225/60R16 Tire Specifications
Max Load: 1609
Tread Depth: 11.00
Uninflated Overall Width: 8.86
Uninflated Overall Diameter: 26.63
Control and traction assured on any road condition
Please Note: Specifications of the Pirelli P6 Four Seasons tires shown above are listed to be as accurate as possible based on the information provided to us by Pirelli tires.
Disclaimer: Purchase includes the Pirelli P6 Four Seasons tire only. The wheel rim shown in the picture is not included. Picture provided is a stock picture from the manufacturer and may or may not reflect the actual product being ordered.
All Pirelli P6 Four Seasons tires are continuously developing with manufactured improvements. With that said, Simple Tire and the manufacturers have the right to change these tire specifications at any time without notice or obligation.
If you have any questions, please email us at info@simpletire.com
OE Vehicles for P6 Four Seasons P225/60R16 97V
Audi A3 2.0T 2009-2010
Audi A3 Base 2011-2013
Audi A3 Quattro 2011-2013
Audi A3 TDI 2011-2013
Audi A3 TDI 2.0 2010
Audi A4 (18 Inch Option) 2012
Audi A4 1.8T 2002-2005
Audi A4 2.0T 2009
Audi A4 2.0T (17 Inch Option) 2008
Audi A4 2.0T (18 Inch Titanium Pkg.) 2008
Audi A4 2.0T Premium 2009-2010
Audi A4 2.0T Premium Plus 2009-2010
Audi A4 2.0T Prestige 2010
Audi A4 2.0T S Line 2007-2008
Audi A4 3.0 2002-2005
Audi A4 3.2 2006-2008
Audi A4 3.2 (18 Inch Titanium Pkg.) 2008
Audi A4 3.2 Premium 2009
Audi A4 3.2 S Line 2007-2008
Audi A4 Avant 3.0 2004
Audi A4 Base 2012-2013
Audi A4 Cabriolet 1.8T 2003-2006
Audi A4 Cabriolet 3.0 2003-2006
Audi A4 Premium 2011
Audi A4 Premium Plus 2011
Audi A4 Quattro (18 Inch Option) 2012
Audi A4 Quattro 1.8T 2002-2005
Audi A4 Quattro 2.0T Premium 2010
Audi A4 Quattro 2.0T Premium Plus 2010
Audi A4 Quattro 2.0T Prestige 2010
Audi A4 Quattro 3.0 2002-2005
Audi A4 Quattro 3.2 2005-2009
Audi A4 Quattro Avant 2012
Audi A4 Quattro Avant (18 Inch Option) 2012
Audi A4 Quattro Avant 1.8T 2002-2005
Audi A4 Quattro Avant 2.0T Premium 2010
Audi A4 Quattro Avant 2.0T Premium Plus 2010
Audi A4 Quattro Avant 2.0T Prestige 2010
Audi A4 Quattro Avant 3.0 2002-2005
Audi A4 Quattro Avant 3.2 2005-2009
Audi A4 Quattro Avant Premium 2011
Audi A4 Quattro Avant Premium Plus 2011
Audi A4 Quattro Avant Prestige 2011
Audi A4 Quattro Base 2012-2013
Audi A4 Quattro Cabriolet 3.0 2004-2006
Audi A4 Quattro Cabriolet 3.2 2007-2009
Audi A4 Quattro Premium 2011
Audi A4 Quattro Premium Plus 2011
Audi A4 Quattro Prestige 2011
Audi A5 Cabriolet 2011-2013
Audi A5 Cabriolet 2.0T 2010
Audi A5 Quattro 3.2 2008-2010
Audi A5 Quattro Base 2011-2013
Audi A5 Quattro Cabriolet 2010-2013
Audi A6 2.7T 2003
Audi A6 3.0 2002-2004
Audi A6 3.0 (17 Inch Option) 2004
Audi A6 3.2 Sedan (FWD) 2009-2010
Audi A6 3.2 Sedan (FWD)(17 Inch Option) 2008
Audi A6 Base 2011
Audi A6 Quattro 2.7T 2003
Audi A6 Quattro 3.0 2003-2004
Audi A6 Quattro 3.0T 2011
Audi A6 Quattro 3.0T Sedan/Avant 2009-2010
Audi A6 Quattro 3.2 Sedan/Avant (17 Inch Option) 2008
Audi A6 Quattro 4.2 Sedan (17 Inch Option) 2008-2009
Audi A6 Quattro Avant 2009-2011
Audi A6 Quattro Avant 2.7T 2003
Audi A6 Quattro Avant 3.0 2004
Audi A8 Quattro 4.2 2008-2010
Audi A8 Quattro 4.2 (19 Inch Option) 2008-2009
Audi A8 Quattro 4.2L V8 2005
Audi A8 Quattro L 4.2 2008-2010
Audi A8 Quattro L 4.2 (19 Inch Option) 2008-2010
Audi A8 Quattro L 4.2L V8 2005
Audi A8 Quattro L 4.2L V8 (HR Tire Option) 2004
Audi A8 Quattro L W12 2005-2009
Audi A8 Quattro L W12 (18 Inch Option) 2005-2009
BMW 325Ci Base 2002-2004
BMW 325i Base 2002-2004
BMW 325xi Base 2003-2004
BMW 325xi w/Sport Pkg. 2003-2005
BMW 330Ci Base 2002-2005
BMW 330i Base 2002-2004
BMW 330xi Base 2003-2005
BMW 525i Sedan & Touring 2002-2003
BMW 530i Base 2002-2003
BMW 540i Base 2002-2003
Chevrolet Cobalt LS w/Sport Pkg. 2005
Chevrolet Cobalt LT 2005
Chevrolet Cobalt LT (2LT) w/Sport Pkg. 2009-2010
Chevrolet Cobalt Sport 2008
Chevrolet Cobalt SS 2006-2007
Chevrolet Impala PPV 2011
Chevrolet Impala w/Police Pkg. 2006-2007
Ford Crown Victoria LX w/Handling Pkg. 2008
Ford Crown Victoria Police Interceptor 2002-2004
Ford Five Hundred Limited 2005-2007
Ford Focus SE w/Deluxe Pkg. 2008
Ford Focus SES 2007-2008
Ford Focus ST 2007
Ford Focus ZTS 2004
Ford Focus ZTW 2004
Ford Focus ZX3 Premium 2004
Ford Focus ZX3 SES 2005-2006
Ford Focus ZX4 SES 2005-2006
Ford Focus ZX4 ST 2005-2006
Ford Focus ZX5 Premium 2004
Ford Focus ZX5 SES 2005-2006
Ford Freestyle Limited 2007
Ford Freestyle Limited (AWD) 2005-2006
Ford Freestyle Limited (FWD) 2006
Ford Taurus Limited 2008-2009
Ford Taurus SE 2009
Ford Taurus SEL 2008-2009
Ford Taurus X Eddie Bauer 2008-2009
Ford Taurus X Limited 2008-2009
Jaguar Vanden Plas Base 2008-2009
Jaguar XJ8 Base 2004-2009
Jaguar XJ8 L 2008-2009
Mercedes-Benz C230 Kompressor 2002-2003
Mercedes-Benz C240 4Matic 2003
Mercedes-Benz C240 Base 2001-2003
Mercedes-Benz C280 4Matic 2006
Mercedes-Benz C280 4Matic Sedan 2007
Mercedes-Benz C280 Luxury Sedan 2006-2007
Mercedes-Benz C320 4Matic 2003
Mercedes-Benz C320 Base 2001-2003
Mercedes-Benz C350 4Matic 2006
Mercedes-Benz C350 4Matic Sedan 2007
Mercedes-Benz C350 Luxury Sedan 2006-2007
Mercedes-Benz CLK320 Base 2001-2002
Mercedes-Benz CLS500 Base Front 2006
Mercedes-Benz CLS500 Base Rear 2006
Mercedes-Benz CLS550 Base Front 2007-2010
Mercedes-Benz CLS550 Base Rear 2007-2010
Mercedes-Benz E320 Sedan 2003
Mercedes-Benz S430 Base 2002-2003
Mercedes-Benz S500 Base 2002-2003
Mercury Montego Luxury 2007
Mercury Montego Premier 2005-2007
Mercury Sable Premier 2009
Mercury Sable Premier (FWD/AWD) 2008
Pontiac G5 GT 2007-2009
Saab 9-3 2.0T Convertible 2007-2010
Saab 9-3 2.0T Sedan 2007-2010
Saab 9-3 2.0T Sedan & Convertible 2006
Saab 9-3 2.0T SportCombi 2006-2010
Saab 9-3 Aero 2005
Saab 9-3 Aero Convertible 2010-2011
Saab 9-3 Aero Sedan 2011
Saab 9-3 Aero SportCombi 2006-2011
Saab 9-3 Arc 2003-2005
Saab 9-3 Linear 2004-2005
Saab 9-3 Turbo4 Convertible 2011
Saab 9-3 Turbo4 Sedan 2011
Saab 9-3 Turbo4 SportCombi 2011
Saab 9-5 2.3t 2006-2008
Saab 9-5 2.3t Sedan 2007-2009
Saab 9-5 2.3t SportCombi 2006-2009
Saab 9-5 Aero 2005-2008
Saab 9-5 Aero Sedan 2009
Saab 9-5 Aero SportCombi 2009
Saab 9-5 Arc 2002-2005
Saab 9-5 Linear 2003-2005
Saab 9-5 SE 2001
Volkswagen Eos Executive 2012-2013
Volkswagen Eos Komfort 2011
Volkswagen Eos Lux 2010-2013
Volkswagen Eos Sport 2013
Volkswagen Eos VR6 (18 Inch Option) 2008
Volkswagen Passat 2.0T 2007
Volkswagen Passat 2.0T (18 Inch Option) 2007
Volkswagen Passat 3.6 2007
Volkswagen Passat 3.6 4Motion 2007
Volkswagen Passat Komfort Sedan (18 Inch Option) 2010
Volkswagen Passat Komfort Wagon (18 Inch Option) 2010
Volkswagen Passat VR6 2008
Volvo C70 T5 (18 Inch Option) 2010-2013
Volvo C70 T5 (18 Inch Option)(lug nut w/fixed washer) 2010
Volvo S60 2.4T 2003
Volvo S60 2.5T 2004
Volvo S60 2.5T (AWD) w/Advanced Pkg. 2009
Volvo S60 2.5T (AWD) w/Sport Pkg. 2006-2008
Volvo S60 2.5T (FWD) w/Advanced Pkg. 2009
Volvo S60 2.5T (Standard & AWD) 2005
Volvo S60 2.5T AWD 2004
Volvo S60 2.5T w/Sport Pkg. 2006-2008
Volvo S60 AWD 2002-2003
Volvo S60 T5 2001-2009
Volvo S80 2.5T 2004-2005
Volvo S80 2.5T AWD 2004-2005
Volvo S80 3.2 2009-2013
Volvo S80 3.2 w/Executive Pkg. 2010
Volvo S80 T6 2009-2013
Volvo S80 T6 w/Executive Pkg. 2009
Volvo S80 V8 2009-2010
Volvo V70 2.4 2006-2007
Volvo V70 2.5T 2004-2007
Volvo V70 2.5T AWD 2004
Volvo V70 3.2 R-Design 2010
Volvo V70 T5 2003-2005
Related Tires by Size
Related Articles
Dealers