Hercules

»
MRX Plus IV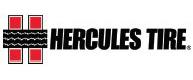 Hercules MRX Plus IV Tires
SimpleTire.com has Hercules tires in multiple sizes. Get the tire size that works for your vehicle below. Hercules MRX Plus IV tires are a recommended brand and tire line. These Passenger tires are designed to be durable and provide the traction your need for your car or truck application. We offer the best tire prices online and often carry a large selection of Hercules - MRX Plus IV tires. Prices change often due to inventory sourcing so get your tires now at our current prices.
Two full width belts stabilize tread for control and even wear. All season tread design for road-biting grip. Slotted shoulders/wide grooves provide all weather traction and hydroplaning resistance. Variable pitch tread design for a silent ride. All season performance handling.
Enter Zip
Why?
* Enter your zip code to see shipping estimates.
Other Hercules Tire Lines
Related Tires