Hercules

»
H-703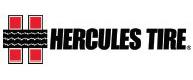 Hercules H-703 Tires
We offer Hercules H-703 tires in many different sizes. Find the right tire size that works for your car or truck below. Hercules H-703 tires are a good tire line and brand. These Passenger tires are designed to be durable and provide the traction your need for your vehicle application. We offer the best tire prices online and often carry a large selection of Hercules - H-703 tires. Listed Prices change often due to tire market prices so get your tires now at our current prices.
Drive - Open Shoulder
Open shoulder drive axle rib
Aggressive tread blocks yield strong resistance to puncture
4 belts
Slim sipes give excellent heat dissipation, better wet surface grip and anti-skid properties
Enter Zip
Why?
* Enter your zip code to see shipping estimates.
Other Hercules Tire Lines
Related Tires