GT Radial

»
Champiro WT-AX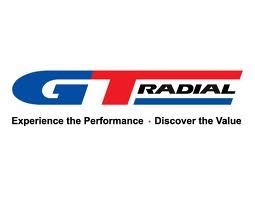 GT Radial Champiro WT-AX Tires
We carry GT Radial tires in many different sizes. Locate the right size that works for your vehicle below. GT Radial Champiro WT-AX tires are a great tire line and brand. These Passenger tires are designed to be durable and provide the traction your need for your car or truck application. We offer the best tire prices online and often carry a large selection of GT Radial - Champiro WT-AX tires. Prices can change often due to tire market prices so get your tires now at our current prices.
Featuring a great balance between wet and snow performance, the Champiro WT-AX is extremely effective in snow, slush and wet conditions.
Circumferential center rib: Provides stiffness for precise handling
Big shoulder blocks: Ensure good braking, Increased cornering traction, excellent stability and steering response
Silica compound and wide grooves: Provides low rolling resistance, expel snow, slush and water effectively
Enter Zip
Why?
* Enter your zip code to see shipping estimates.
Other GT Radial Tire Lines
Related Tires