Ziex S/TZ-05
Reviews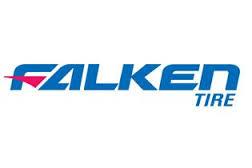 Falken Ziex S/TZ-05 Tires
Overall Dry Wet Snow Comfort Noise Treadwear
Recent Reviews
7b5b39a7c47d7e7aa0db3ea36564b2df Donny
On Falken Ziex S/TZ-05 Tires
On 02/18/2014 gave an Overall Rating of
Dry Wet Snow Comfort Noise Treadwear
---
Comments:
very happy with tread, great looking tire.
4c22845011adfa0e38ad8490a7e31c3a Richard Martin is a Cautious Driver
On Falken Ziex S/TZ-05 Tires
On 01/04/2014 gave an Overall Rating of
Dry Wet Snow Comfort Noise Treadwear
---
Comments:
Very happy with purchase. Tires perform well. Great price and Great service from Simple Tire.