Duro

»
DP3000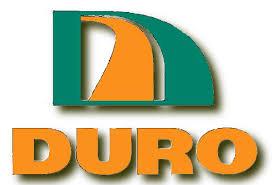 Duro DP3000 Tires
SimpleTire.com has Duro DP3000 tires in multiple sizes. Locate the right size that works for your vehicle below. Duro DP3000 tires are a high quality brand and tire line. These Passenger tires are designed to be durable and provide the traction your need for your car or truck application. We offer the best tire prices online and often carry a large selection of Duro - DP3000 tires. Prices change frequently due to inventory sourcing so get your tires now at the currently listed prices.
Control, Stability, Performance
50,000 mile treadwear mileage rating
24hr roadside assistance program
Advanced tread design
Silica rubber compound
Enlarged shoulder and interior grooves
Longer tread life and added value
Added safety value for user
Increased high speed performance; Reduced rolling resistance
Longer tread wear; Greater fuel economy
Increased slip resistance and water expulsion
Enter Zip
Why?
* Enter your zip code to see shipping estimates.
Customer Rating
Overall
Dry
Wet
Snow
Comfort
Noise
Treadwear
Other Duro Tire Lines
Related Tires
Related Articles