BKT

»
TR135 Rear Tractor R-1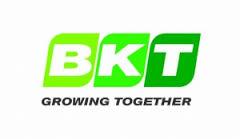 BKT TR135 Rear Tractor R-1 Tires
We offer BKT TR135 Rear Tractor R-1 tires in multiple sizes. Get the right size that works for your vehicle below. BKT TR135 Rear Tractor R-1 tires are a good tire line and brand. These Passenger tires are designed to be durable and provide the traction your need for your vehicle application. We offer the best tire prices online and often carry a large selection of BKT - TR135 Rear Tractor R-1 tires. Listed Prices can change frequently due to inventory sourcing so get your tires now at our current prices.
Agriculture & Forestry Tires / Drive Wheel Tyres for Tractors - R1
Dual angled lugs ensure better traction and comfortable ride on the road.
Optimum tread depth for grip even in the wet soil.
Enter Zip
Why?
* Enter your zip code to see shipping estimates.
Customer Rating
Overall
Dry
Wet
Snow
Comfort
Noise
Treadwear
Other BKT Tire Lines
Related Tires
Related Articles